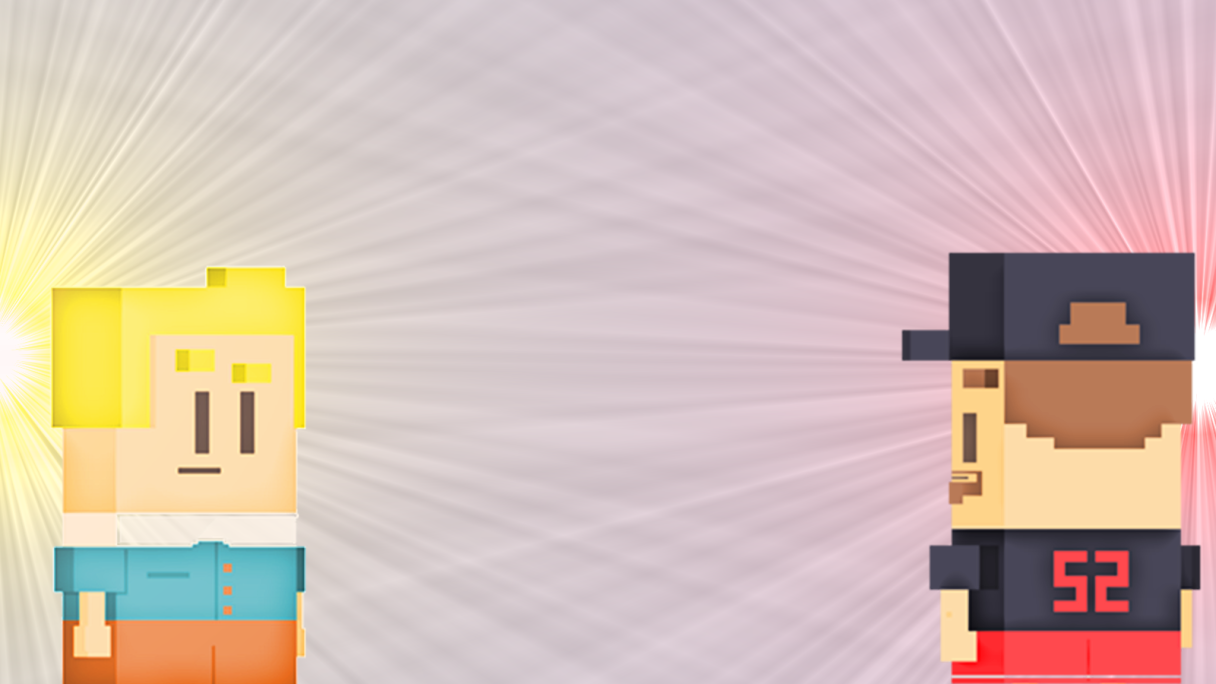 Dude 52
A downloadable game for Windows
Gwendal couldnt't have dreamed of a better show for his birthday. Dude 52, the dudest magician of all, just showed up and is ready to do some magic.

Prepare your misdirections before your show, and do your sneaky moves when no one is looking! Are you ready for real magic? Dude 52 has some mad skillz and epic techniques for you (and Gwendal).
Credits : All assets have been homemade by my jamming comrade Ben and I specifically for this jam, from the sprites to the music, including sound effects. No previous code was used either, this is 100% genuine gam jam (and we are proud of it) !

WARNING : You will need a numpad to play!

Tutorial (if the one inside the game seems unclear) :

In each level, you will have to performs a set of "moves" in front of three spectators. Those moves are represented by the numbered arrows on the top left, and match your numpad keys from 1 to 6. To perform those moves, just press the corresponding numpad button, dude!

However, for your moves to be unseen by your audience, you need them to look away! For that, before a round begins, you can click your available "misdirections" on the bottom of the screen. The appearing arrows tell you where you can place it : left, top and bottom, click them to actually place it there. You can place it in several directions if you want, dude! Once you have set up your misdirections, hit the space bar to start the round.

Each misdirection will then trigger randomly, catching attention of the spectators in its direction. At that moment, perform a maximum number of moves using your numpad! You can and should perform several moves during a single misdirection, smash that keyboard dude! If you manage to perform all moves, you win the level!
If all your misdirections are used without having finished the level, you can start another round by repeating all the above process. However, the misdirections you already used cannot be used again, so plan accordingly, dude! Be careful not to waste your misdirections, as you will lose when there are none left.

Good Luck, dude!

Install instructions
Just unzip and launch Dude 52.exe.

So simple, dude!

Comments
Log in with itch.io to leave a comment.
Nice idea, but took me around 10 minutes to figure it out